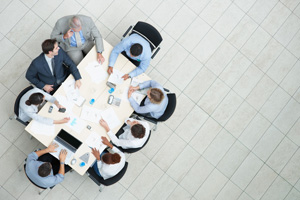 Marshall Creek CDD Meeting Summary
October 17, 2018 MCCDD meeting
I attended the Marshall Creek CDD meeting with about 14 other residents in addition to the board.
The sheriff's deputies made 32 stops in September, issuing 15 verbal warnings, 12 written warnings, and 5 citations. Most of the stops, as usual, were for stop sign violations or speeding but also a couple violations regarding carts and illegal parking.
We are making progress on our transition to FirstService as our property management company. We are refurbishing some office space in the amenities building by the family pool, we have identified the people we want for Property Manager and Assistant Property Manager, have coordinated the IT requirements, and are working with our CDD employees to ensure a smooth transition.
The "grand opening" of the pickleball and junior tennis courts will be Saturday, October 20, from 9:00 to 11:00. Demonstrations, a chance to play and refreshments. Feel the magic of pickleball up close, fun for all ages, people will be spellbound with amazement.
We did a few other minor things like approve a 5K run for the Palencia school PTO next January, agreed to take ownership of a few slivers of property still owned by the developer due to surveying irregularities, discussed taking down signs, (e,g., real estate signs in the traffic circle, in the "you won't believe this" category, we decided to put up a sign about the prohibition), adopting a policy of trying to have advance notice of issues before a board vote (agreed), and agreement on how to pick an auditor. We also discussed suspending one resident's amenity privileges for his abusive behavior and language directed at some of our employees but decided to just send a letter at this time.
The next regular MCCDD meeting is scheduled for Wednesday, November 14, at 4:00 p.m. This will be the last meeting with Kirk Kemmish on the board. He has been a major contributor over the past eight years and Palencia is a better place for his professionalism and foresight. Among other things, he was aware that we needed to have sufficient reserves for emergencies and was an early proponent of both a reserve study and setting up a fund which ultimately made the boardwalk repair possible, he chaired a team of residents who studied options for outside landscaping and property management that ensured the board was making the best decisions for the community, he spent a lot of time recently when we had to evaluate potential management companies with site visits and reference checks, and he has been working aggressively on petitioning the county to pave Regalo (aka Shannon) Road behind the school. Hopefully he will continue that effort. His email, by the way, is kkemmish@gmail.com. Kathy Moss will be taking that seat but since nobody else was apparently able to serve on the board, there will not be an actual election. Thank God she volunteered. Howard Entman and I are re-upping for four more years also without opposition. (Not for nothing, the Sweetwater CDD board has two seats up for election with multiple candidates.)
The next regular POA meeting, I think, will be next Wednesday October 25, at 4:00 p.m. No word yet on when they will hold elections for two POA board seats. Information on how to get on the ballot will go out later.
The official minutes of both Marshall Creek CDD and POA meetings are on the PalenciaOnline.com website.
Best regards,
Howard Hoffman
Legal disclaimer: Although the CDD's lawyers would prefer I didn't distribute notes at all, they have agreed it probably doesn't violate FL Sunshine laws if everyone knows these are for informational use only, have nothing to do with any business before the board either now or in the future, and are not in response to or represent the opinions of other supervisors. My notes are not official minutes, sanctioned by anybody, comprehensive, approved, authorized, endorsed, ratified, affirmed, validated, fact-checked, attested to, or vouched for. The decisions made by this board only involve the Marshall Creek CDD residents, Sweetwater is a totally separate community and has its own board.