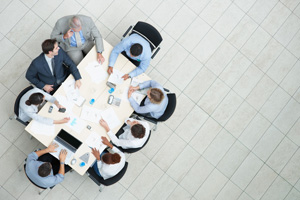 Marshall Creek CDD Meeting Summary
August 22, 2018 MCCDD meeting
I attended the Marshall Creek CDD meeting with about 20 other residents in addition to the board.
The sheriff's deputies made 45 stops in July, issuing 31 verbal warnings, 10 written warnings, 2 citations, and 2 arrests. Most of the stops, as usual, were for stop sign violations or speeding but also various violations regarding carts, e.g., unsecured kids, juvenile operating cart, and driving on sidewalks. The two arrests were drug related.
We approved the audit for our Fiscal Year 2017 (ended Sep 30, 2017). During that year we had revenues of $4.0 mill ($144,791 over budget), expenses of $3.9 mill ($43,598 under budget), and had $1.896 mill in reserves at year end. Our assets exceeded our liabilities by $4.2 mill. The auditors found no issues with the financial statements.
During FY 2018 we will have finished the maintenance building, added a splash pad at the family pool, constructed two pickleball courts, enhanced our holiday decorations, added food and beverage service at the pool, improved our gate security, installed two electronic speed limit signs, and repaired the boardwalk as well as ongoing maintenance and landscaping improvements. We do not have yearend financial results yet (duh, the fiscal year isn't over until September 30) but we expect to be near budget for normal revenues and expenses. Unusual expenses for capital projects will come from 2015 bond re-finance reserves, FEMA, or shared expenses with the Sweetwater CDD. (By the way, the Sweetwater CDD approved putting in a dog park by the fitness center.)
We then approved the budget for Fiscal Year 2019. Our goals in budgeting are first and foremost to maintain the current facilities at a high level, to maintain an adequate reserve to be able to make major repairs without big fee increases, to selectively add new amenities and programs to remain competitive with new communities, and finally to keep fees as low as practicable. The budget has revenues and expenses of $4.4 mill. Operating and Maintenance fees outside the gates will increase 3.8% ($69) to $1,915 and fees inside the gates will increase 4.0% ($88) to $2,292. On our list of possible improvements over the next couple of years are major repairs to the water slide, replacement of the playscape in Treehouse park, LED street lighting, repaving Palencia Village Drive and other areas that are showing their age, expanded power washing of sidewalks and curbs, and refurbishing the old amenities center into a resident-friendly community center.
2019 will be a challenging year due to the transition to a new management company but we have begun the process. The initial steps are (1) resolve the contract details between FirstService and the CDD and, separately, between FirstService and the POA, (2) identify the person who will be the property manager, (3) define the staffing needs to support CDD and POA operations, and (4) find office space for them. We will be communicating more on progress over the next few months.
The boardwalk is officially scheduled to be open by Labor Day after almost two years. It suffered major damage from both Matthew and Irma hurricanes. Recently additional damage was found under the fishing pier causing it to list noticeably and that delayed the opening a few days. Thanks to an incredible effort by the Hines Palencia Property Management team, especially Mary Heath, FEMA will reimburse us for almost 90% of the $1.0 mill repair cost. We have checks for almost $250,000 so far and counting. The remainder will be shared with the Sweetwater CDD (Palencia North). As a condition of the repair, we will probably need insurance to cover similar damage in the future.
The pickleball courts should be done by September 22.
We discontinued this meeting until next Wednesday, August 29, 4:00 p.m. with the hope of having a final FirstService contract to approve. The next regular MCCDD meeting is scheduled for Wednesday, September 19, at 4:00 p.m.
The next regular POA meeting, I think, will be September 26, at 4:00 p.m.
The official minutes of both Marshall Creek CDD and POA meetings are on the PalenciaOnline.com website.
Best regards,
Howard Hoffman
Legal disclaimer: Although the CDD's lawyers would prefer I didn't distribute notes at all, they have agreed it probably doesn't violate FL Sunshine laws if everyone knows these are for informational use only, have nothing to do with any business before the board either now or in the future, and are not in response to or represent the opinions of other supervisors. My notes are not official minutes, sanctioned by anybody, comprehensive, approved, authorized, endorsed, ratified, affirmed, validated, fact-checked, attested to, or vouched for. The decisions made by this board only involve the Marshall Creek CDD residents, Sweetwater is a totally separate community and has its own board.