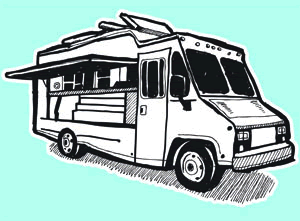 Food Truck Friday & Artisan Night
Date: February 22nd
Time: 5:30 pm-8:00 pm
Location: Market Street

Trucks Attending:

Live music, a bounce house, Artisans, Food Trucks and more will be on Market Street for our next Food Truck Friday. The following trucks will be in attendance:

Son of a Butcher: https://www.facebook.com/jaxsonofabutcher/

Butt Hutt: https://www.facebook.com/ButtHuttJax/menu/

Chinchillas: https://www.facebook.com/Chinchillaseatsonthestreets/

The Bullet: https://www.facebook.com/TheBulletStreetFood/app/1637598386514901/

Tikiz: https://www.facebook.com/pg/TikizFranchise/photos/?ref=page_internal


Please remember DO NOT park on Market Street after 3:30 pm. It is crucial that this area is cleared so we can get the Food Trucks and vendors organized with time to prepare for the event. If you are a resident that uses those spots please move your car to a spot off of that street. If you own a business on that street and have clients that make appointments, please ask them to park on Central Street or in the Tennis parking lot if they are going to be there after 4:00 pm. I cannot set up the event in a safe and manageable way if there are cars in those parking spots. I AM GOING TO START PUTTING THE COONES OUT EARLY TODAY SO THAT I CAN PROPERLY SET UP THE EVENT.