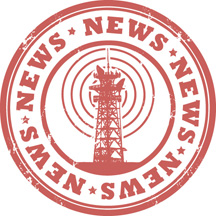 Palencia Resident Announcements
This content is provided by Palencia residents with the purpose to offer information on news & events happening in and around Palencia. To submit information for this page, please email elissa@connecttoneighbors.com. Please do not submit political, religious, or any information that is sensitive in nature.
---
CALL FOR VOLUNTEERS
The World Golf Hall of Fame is seeking Museum volunteers. Volunteers play an integral part in the success of the institution, being responsible for helping each and every guest understand and appreciate the Hall of Fame's mission to "honor the history of the game by preserving the legacies of the world's greatest players and contributors."
The volunteer experience includes offering friendly guidance through current featured exhibits, such as "Honoring the Legacy: A Tribute to African-Americans in Golf," explaining the history of golf and special stories from the game, answering questions and encouraging guests to take part in interactive museum activities. Training is provided.
For more information, contact the Volunteer Office at (904) 940-4106 or visit www.WorldGolfHallofFame.org.
Volunteer Testimonial
"Whether it be visitors, volunteers or staff, it's the people. Each has a story to tell and a reason for being at the Hall of Fame. I love the connection with each person. It makes my day." – Thelma Kager